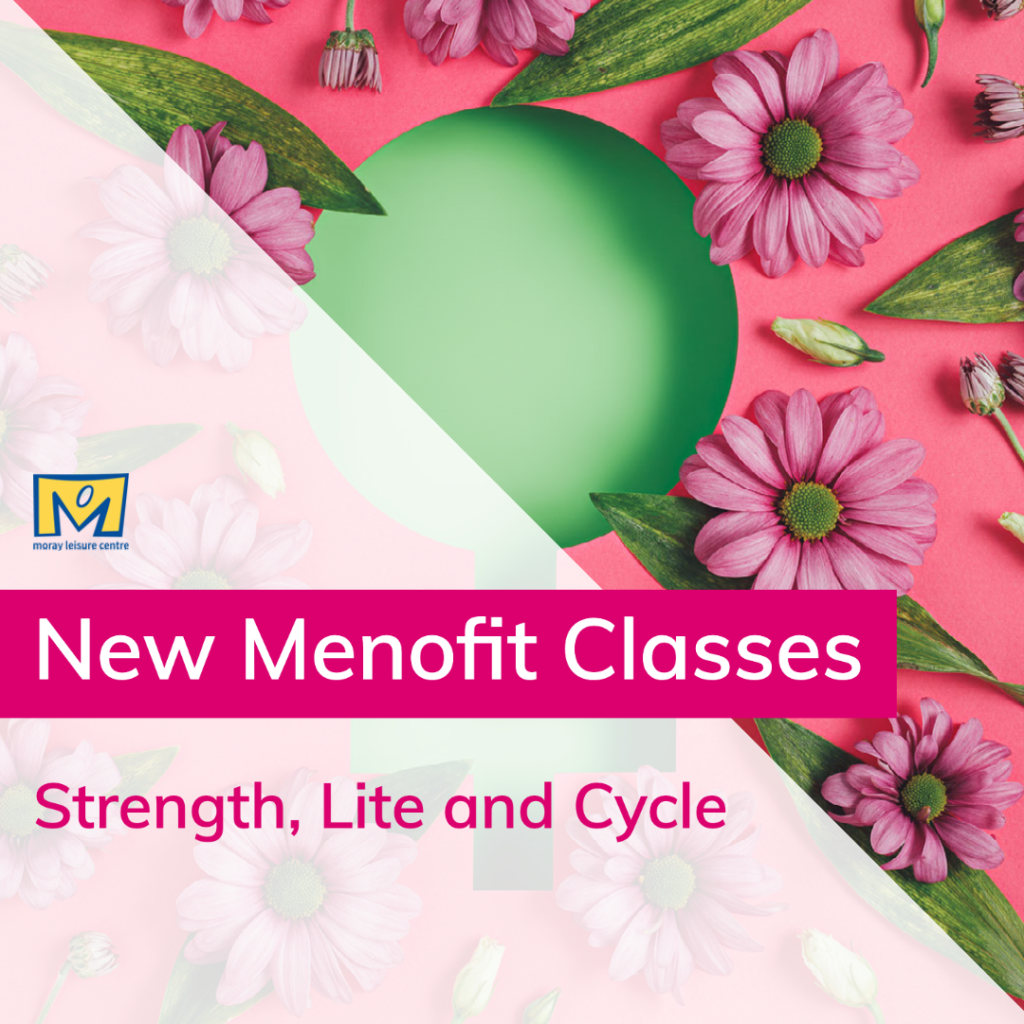 We are pleased to let you know we will be introducing 4 new exercise classes, aimed at those affected by the menopause. Here is a run through of our Menopause exercise programme in its entirety:
🌸 Menofit
Mondays @ 18:45 – 19:30 with Mel in studio 2
Thursdays @ 11:30 – 12:15 with Mel in studio 1
Saturdays @ 12:00 – 12:45 with Mel in studio 1
These are 45-minute, easy to follow classes geared up to help you feel better and look after your health. The focus will be on Menopause related topics like bone and heart health, along with an introduction to strength training, which particularly helps with mid-section weight gain. After the class we hold a Meno-meet up in the meeting room
🌸 Menofit Lite
Fridays @ 12:00 – 12:30 with Jill in studio 2
Introducing MenoFit Lite, the low intensity exercise class perfect for those going through menopause that are dealing with joint or mobility issues. MenoFit Lite offers all the benefits of our regular MenoFit classes in a gentler, supportive environment.
🌸 Menofit Strength
Tuesdays @ 17:15 with Sandra or Dionne in the gym
Thursdays @ 11:15 – 11:45 with Jill in the gym
MenoFit Strength is the perfect workout class for those going through the menopause. This light weight circuit-based class will introduce you to the benefits of strength training, helping you build a stronger and healthier body.
🌸 Menofit Cycle
Tuesdays @ 11:00 – 11:45 with Lydia in studio 3
Our immersive Menofit cycling class is aimed at anyone feeling the affects of perimenopause / menopause/ postmenopause. This class is a low intensity exercise on a stationary bike. It combines cardio and endurance in a 45 minute session, this will include a warm up and a cool down.  Not only is it great for giving you all the cardiovascular gains, but you will also get the benefits from increasing endorphins and being part of our Menofit community. 
Look out for these on the MLC app or our online booking system! Fit Life members will be able to book 7 days in advance. Each class is £5.75 or included in a Fit Life membership.